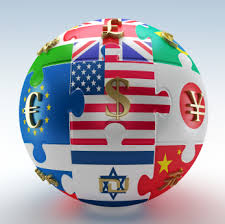 PRESS RELEASE
August 26, 2015
MEDIA CONTACT
Jacqueline Lara, MWBC
301-315-8091
FOR IMMEDIATE RELEASE
Maryland Women's Business Center to Host USAID Belarusian Delegation of 10 Financial Leaders to Exchange Best Practices
Effective advice on helping women-owned enterprises understand financial documents
and gain access to funding
Rockville, MD, August, 26, 2015 – On Thursday, August 27, the Maryland Women's Business Center (MWBC) will host 10 financial literacy leaders from Belarus to discuss best practices in ensuring women-owned enterprises are successfully positioned for long-term growth through training, resources, and access to funding. The delegation is hosted by the World Trade Center Institute (WTCI), through USAID's Community Connections Program, and will be in the United States from August 12 until September, 2, 2015.
"A growing number of the women business owners we serve have international backgrounds and/or are doing business internationally, so it's wonderful to participate in this cultural exchange with the Belarusian delegation," said Kiesha Haughton Smoots, Managing Director of the Maryland Women's Business Center.
Thursday's interactive meeting will include an overview about the MWBC, and MWBC's Senior Business Counselor, Angie Duncanson, will highlight a case study helping a woman business owner achieve financial growth and success.
"Each year, we strive to help 1,500 women-owned businesses think strategically, obtain financing, effectively build a network and connections, and develop a business plan that will result in their long-term growth, stability, and financial independence," said Haughton Smoots. "As we share our best practices with the delegation, we are equally interested in gaining insight into their best practices for designing, implementing, and evaluating financial literacy programs to better equip their population with lifetime financial well-being," noted Haughton Smoots.
During their visit, the delegation will learn from Maryland-based resources including the Consumer Financial Protection Bureau, the Maryland State Department of Education, Kiplinger's Personal Finance Magazine, Maryland CASH Campaign, Bank of America, Junior Achievement of Central Maryland, and T. Rowe Price, among other organizations involved in creating awareness and improving financial literacy.
###
About The Maryland Women's Business Center
MWBC was established in 2010 as a program of the non-profit Rockville Economic Development, Inc. (REDI) to help people throughout the region start and build successful women-owned enterprises that are positioned for long-term growth. MWBC conducts specialized training, offers individual business counseling, and provides unique resources. Our special initiatives include a Childcare Business Development Program and StartRight! Women's Business Plan Competition.https://marylandwbc.org/
About Rockville Economic Development, Inc.
Rockville Economic Development, Inc. (REDI) is a public-private partnership formed in 1997 by the City of Rockville, Maryland to strengthen and broaden the city's economic base through business entrepreneurship, expansion, retention, and recruitment programs. REDI offers guidance and support to help businesses at all stages of growth launch, locate and expand in Rockville. For more information, contact
301-315-8096 or visit www.RockvilleREDI.org.
About WTCI Professional Exchanges Program
For over 20 years, WTCI's Professional Exchanges Program has designed and delivered exchange programs for foreign professionals from around the world, featuring topics that cover a wide array of technical and educational subject areas. This program continues to provide match making for exchanges of best practices, professional and cultural itineraries for over 650 leaders globally, and promotes citizen diplomacy and increased global understanding.
The Community Connections Program, managed by USAID's Bureau of Economic Growth and Trade (EGAT)/Office of Education and administered by World Learning, is designed to promote public diplomacy through the exchange of cultural ideas and values among participants, U.S. families and local community host organizations. It seeks to establish and strengthen links between U.S. communities and communities in Belarus, Ukraine, and Kazakhstan.