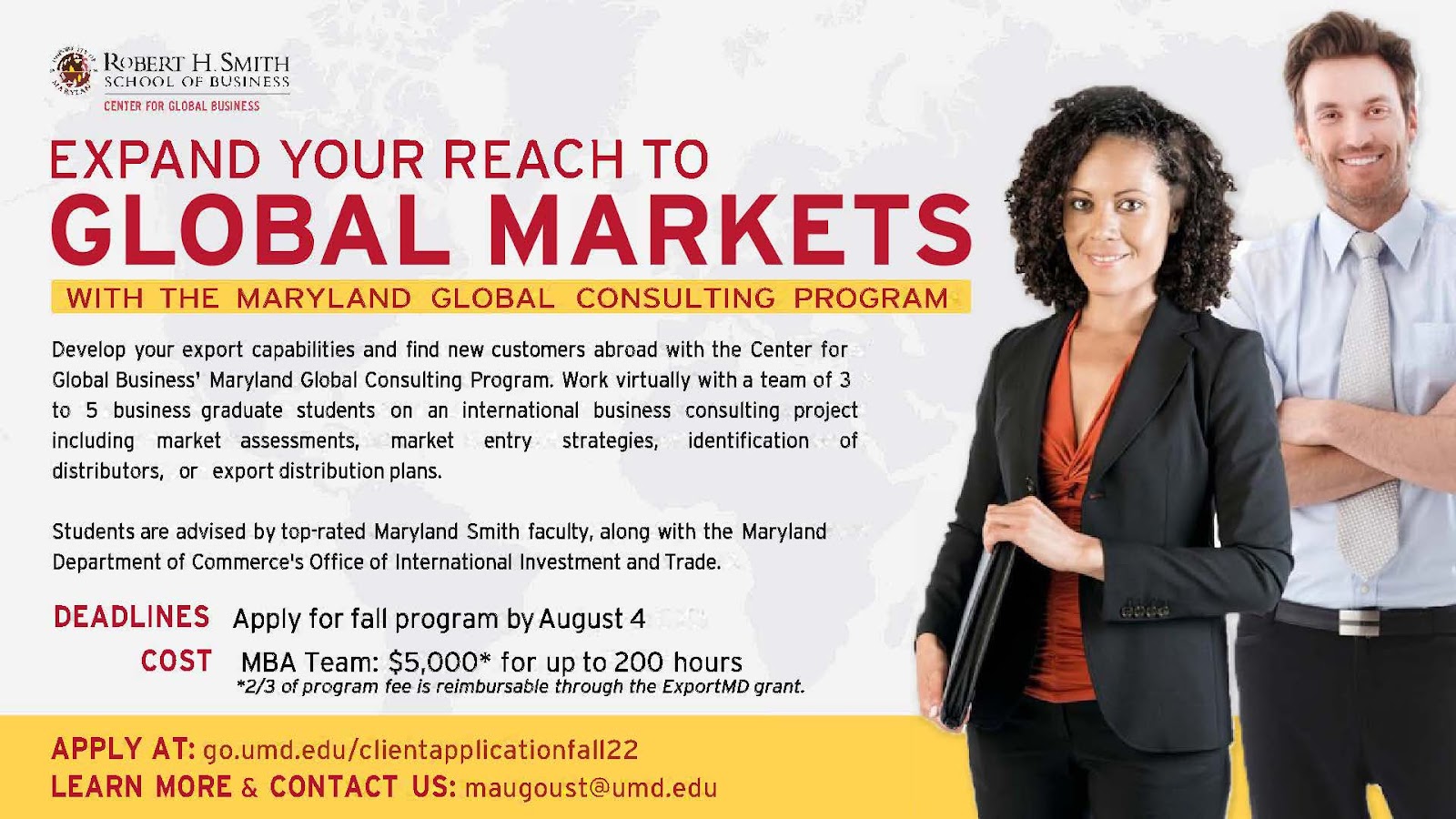 Offered through the Center for Global Business at the Robert H. Smith School of Business at the University of Maryland, the Maryland Global Consulting Program is a terrific opportunity for companies in the Rockville and greater Maryland communities to receive global marketing assistance. Approved companies will work with a team of 3-5 business graduate students to expand their global business or solve an international business challenge, and get a consultant's perspective. The student team will provide approximately 10 hours of consulting toward the project per week over the fall 2022 semester (about 14 weeks).
Applications are being accepted through August 4.
If you'd like more information or have questions, contact Marina Augoustidis, associate director at the Center for Global Business, at (301) 405-9477.