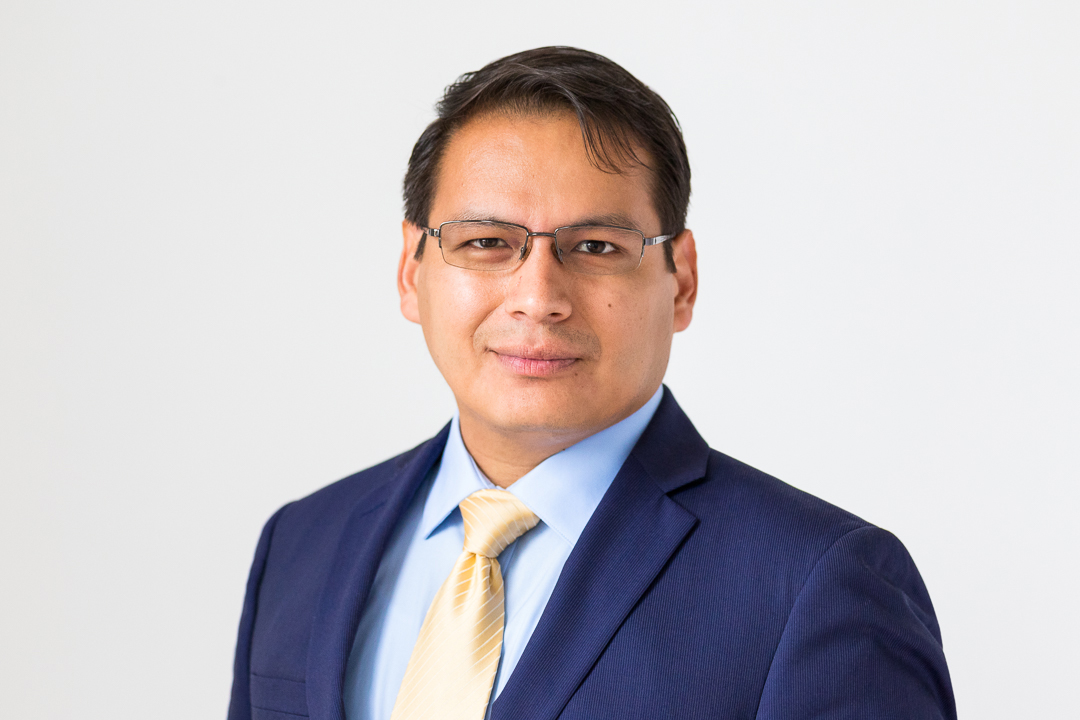 From September 15 through October 15, National Hispanic Heritage Month highlights the histories, cultures, and contributions of Americans whose ancestors come from the Spanish-speaking world. In celebration of National Hispanic Heritage Month, we interviewed one of Maryland Women's Business Center's newest team members, Nestor Gavidia, about his role at MWBC.
When did you join Maryland Women's Business Center (MWBC) and why?
I joined the MWBC in September 2020 with a goal of supporting entrepreneurs and businesses, especially in the childcare industry.
I have expertise in CPG (Consumer Packaged Goods) B2B sales and marketing in the U.S. and internationally. I have worked with retail chains, distributors/wholesalers, importers/exporters, brokers and e-commerce businesses in the food industry. I conducted market research and product sourcing domestically and internationally, including Peru, Ecuador, Guatemala, Mexico and Panama.
My professional goals are aligned with MWBC's mission to help start, sustain, and grow women-owned enterprises.
What is your role at MWBC?
As a business counselor my role is to provide guidance, tools, and resources mainly to childcare providers. I am a liaison between the resources available and the childcare providers. MWBC was particularly looking for people who were bilingual, similar to many of the childcare businesses in the county. MWBC wanted to ensure that everyone was getting an equal opportunity to apply and participate in the many grants and lotteries available regardless of language barriers.
What does National Hispanic Heritage Month mean to you?
As a native of Peru who calls the United States home, I am proud to honor and recognize those people from the Spanish-speaking world who have lovingly contributed so much to the United States, especially in terms of art, music, theatre, cuisine, sports, and literature.
What ways are MWBC celebrating National Hispanic Heritage Month?
Due to the COVID-19 circumstances, we are not organizing an official event for the national celebration this year. However, with the addition of more bilingual business counselors, MWBC is able to reach out to more Hispanic women-owned businesses than ever to provide support and counseling for them to succeed.
How are Hispanic cultures diverse and how are they different from each other in terms of business?
In Maryland, the Hispanic population is remarkably diverse. You'll find people from Mexico, Guatemala, El Salvador, Venezuela, Peru and many other countries. So, it is important to understand their unique cultures and ways of doing business before offering and/or approaching with products and services. Even though we share a common language, the perception for a product, service, music, and cuisine can be significantly different.
Do you have any advice for Hispanic entrepreneurs and aspiring business owners interested in starting a new business in the area?
My primary advice is to persevere and be consistent. It is challenging to start your own business and requires hours of dedication and self-education. It is easy to become discouraged. Fortunately, Maryland is a great region in which to become an entrepreneur because of all the valuable resources available. I recommend that someone who is thinking of opening a business (or who has already established one) seek resources such as REDI, MWBC and others to help you obtain training, counseling, and tech support.
What are some of your favorite experiences working with Hispanic entrepreneurs and businesses in the past?
I have had many wonderful experiences interacting with hard-working Hispanic entrepreneurs and businesses. It is impressive to see their passion and commitment to helping each other when times are tough. Hispanic culture is very family-oriented, and greetings usually involve a smile and a hug. In my experience, Hispanic businesses are open to doing business with anyone, as long as you are trustworthy and reliable.
What resources are available from MWBC for Hispanic businesses?
MWBC offers several resources for entrepreneurs including counseling, training, and tech support. We are here to help from the first step. We help you develop your business idea and take the correct steps to make it happen. We connect you with resources to make your business a success. Check here for more resources: https://marylandwbc.org/resources/.
How can someone get involved with or benefit from celebrating Hispanic Heritage Month?
To get involved, visit www.hispanicheritagemonth.gov/about for more background information on the celebration and ideas to participate. I invite everyone to learn about this inspiring American celebration, past and present!