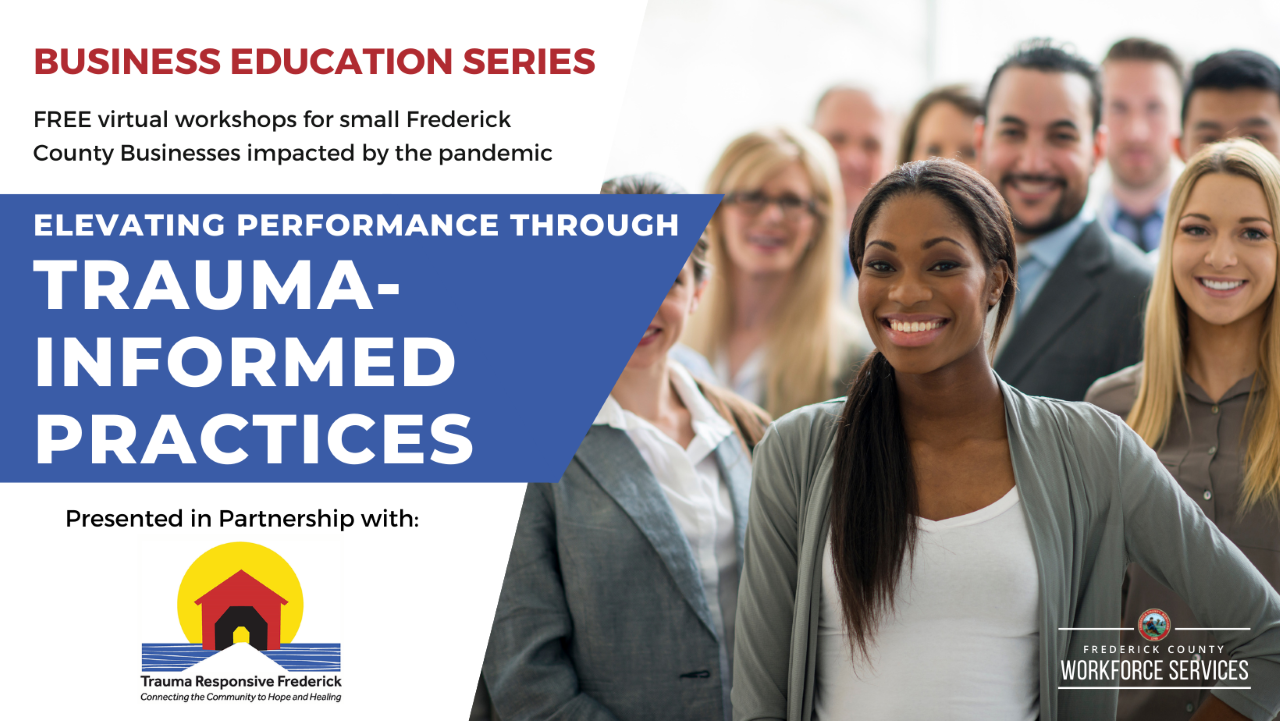 August 11, 2022
9:00am – 12:00pm; via Zoom
Register Now
FREE for Frederick County businesses impacted by the pandemic
Do you have a high turnover rate in your business? Have you noticed employees who seem to be out sick often? Do you get the overall sense that your employees are not satisfied with their jobs, and you cannot figure out a reason why? Most individuals have experienced some form of trauma in their lifetime which can impact their job performance.
Trauma-informed practices help businesses create a space where people feel safe and empowered, no matter their lived experience, to grow and thrive at work. In this workshop, Trauma Responsive Frederick (TRF) will take an in-depth look at how to elevate performance through trauma-informed practice. TRF believes in the power of sharing stories and collaborating with one another is the most successful way to overcome challenges we all face, especially during COVID.
At the end of the workshop, participants will:
Build an understanding about trauma informed practices
Better understand trauma, trauma symptoms and how addressing trauma can improve business outcomes
Identify and utilize concrete tools to implement trauma responsive practices in businesses
Network and collaborate with businesses facing similar challenges
Space is limited! Click Here to Register.