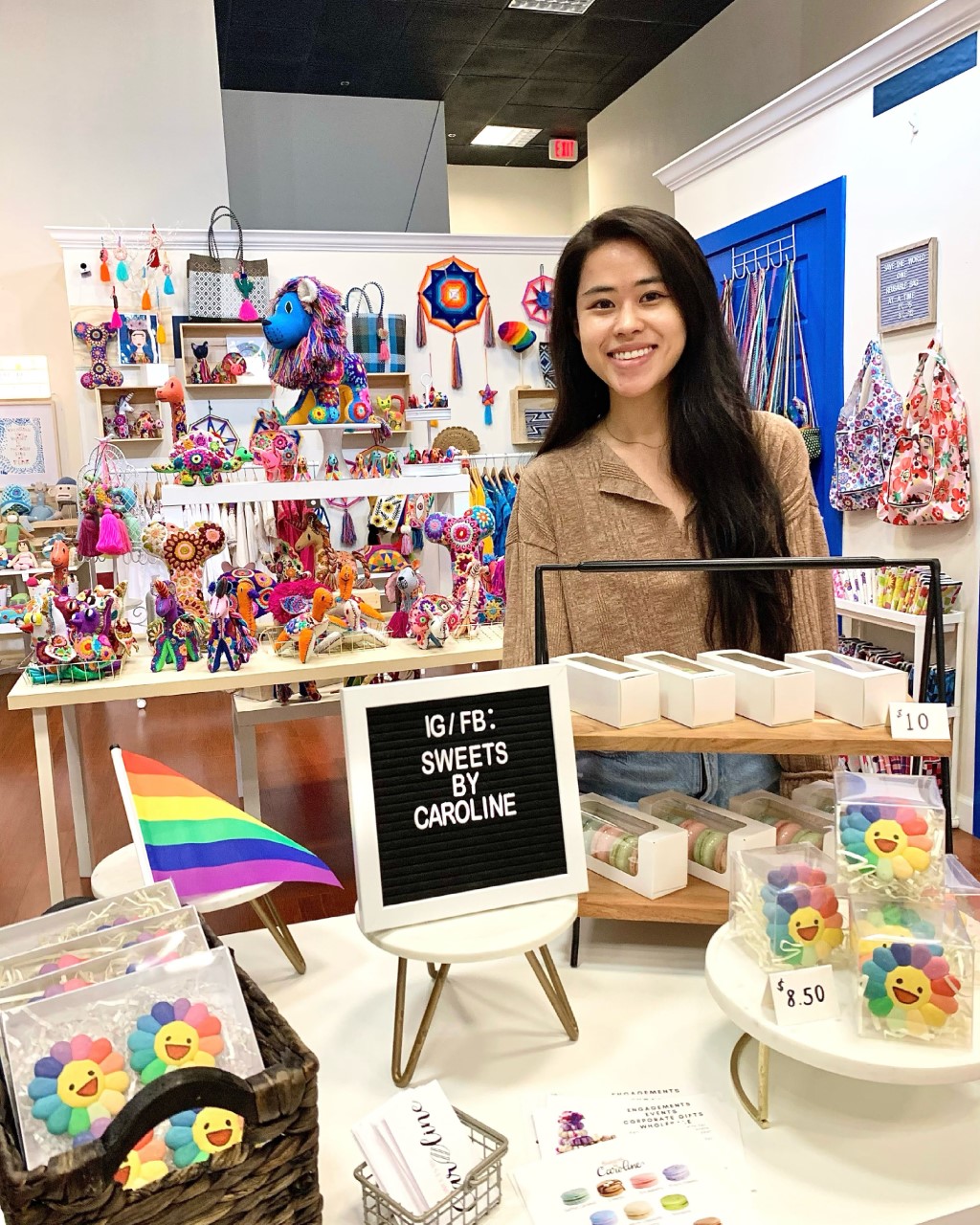 MWBC Shop Local, the Maryland Women's Business Center (MWBC) Retail Incubator Program, is now accepting applications for its next 2023 cohort. Interested minority women retail entrepreneurs should visit mwbcshoplocal.com/join to apply for the program by June 12.
Created in 2018, MWBC Shop Local assists Maryland women entrepreneurs with launching and scaling a retail business by reducing the obstacles that often prevent entrepreneurs from creating sustainable enterprises. The program offers access to mentors and investors, hands-on experience in visual merchandising and other key aspects of retail management, and the ability to set up a brick-and-mortar location for six months in Rockville Town Square at 36D Maryland Avenue.
Currently, MWBC Shop Local is accepting applications for six vendors to join its Retail Incubator in July 2023. Minority women entrepreneurs who specialize in home goods & handcrafted products and want to launch or expand a brick-and-mortar retail business are encouraged to apply by June 12. Some of the benefits program participants receive include:
Free retail space in the 1,320 sf MWBC Shop Local store at Rockville Town Square
Business mentorship & retail training, including visual merchandising, inventory & supplier management, Point of Sale (POS) systems, and effective retail marketing
Support from other women entrepreneurs in the retail sector
Inclusion in marketing campaigns from the Maryland Women's Business Center and other partners
"Participating in MWBC Shop Local has been invaluable for growing and defining my business," said Carly Cottone, Owner of Acid Jayne. "I've been able to connect with and form real relationships with community members, get direct product feedback from customers, and experience the unique opportunities and challenges that come with running a brick-and-mortar storefront—all within the supportive environment of the incubator."
For more information about MWBC Shop Local, visit mwbcshoplocal.com and follow @mwbcshoplocal on Instagram.