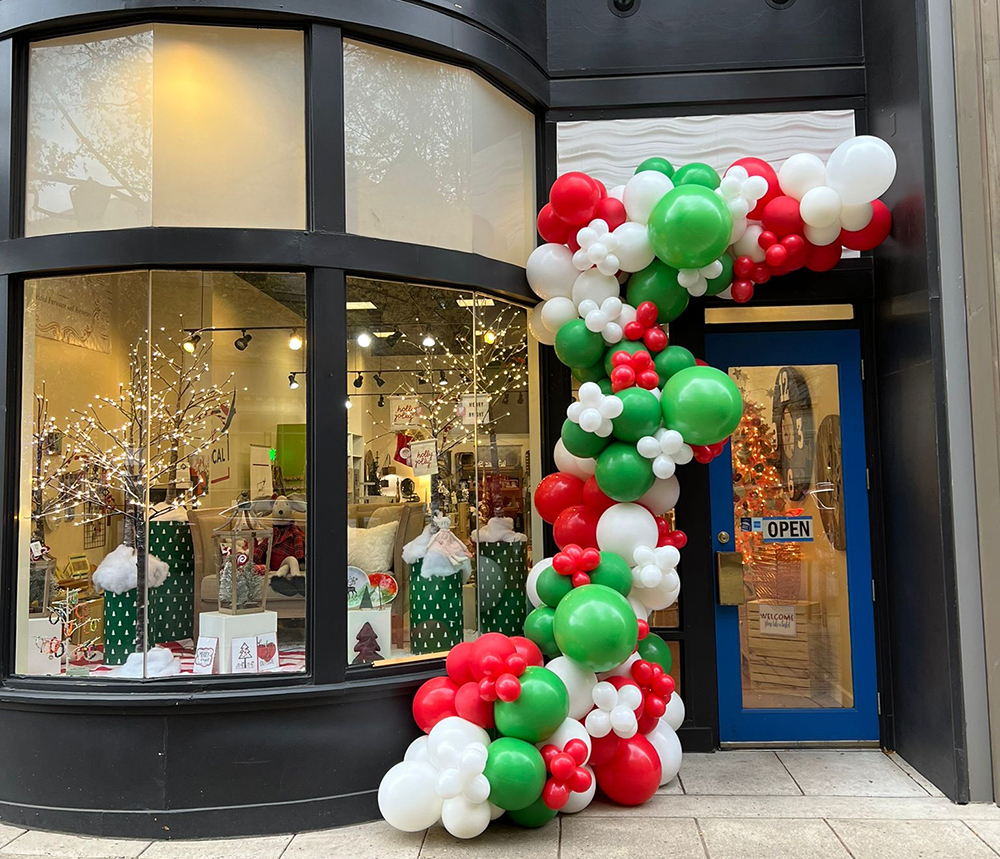 For shopper convenience this holiday season, MWBC Shop Local is offering extended holiday hours. The shop, located at 36D Maryland Avenue in Rockville Town Square, will be open every Monday in December from 12-6 pm in addition to its regular store hours.
MWBC Shop Local December Hours:
Mondays – 12 to 6 pm
Tuesdays to Saturdays – 11:00 am to 7:00 pm
Sundays – 11:00 to 5:00 pm
Offering convenient parking and one-of-a-kind gifts, MWBC Shop Local retailers are excited for the busiest shopping season of the year. MWBC Shop Local currently features four women entrepreneurs: Acid Jayne, Great Glass Creations, Peacenikco, and Refinished Nest. The unique product offerings from the entrepreneurs at MWBC Shop Local include home décor, wearable and usable art, and handcrafted glass works, ensuring customers find holiday gifts that will please everyone on their list. Customers can also celebrate that their gift purchases support local, women entrepreneurs and strengthen the community economy.
Created in 2018, Shop Local reduces the obstacles that often prevent entrepreneurs from creating successful and sustainable small businesses. The program offers access to mentors and investors, hands-on experience in visual merchandising, and the ability to set up a brick-and-mortar location for six months in Rockville Town Center at 36D Maryland Avenue.
Prefer to Shop Online? Several current MWBC Shop Local retailers and program graduates offer an online presence so shoppers can purchase gifts conveniently from their devices. Click here for a list of small businesses and links to their online stores.
For more information about MWBC Shop Local, visit mwbcshoplocal.com, follow @mwbcshoplocal on Instagram, and watch our video featuring some of the great items available from this year's retailers.