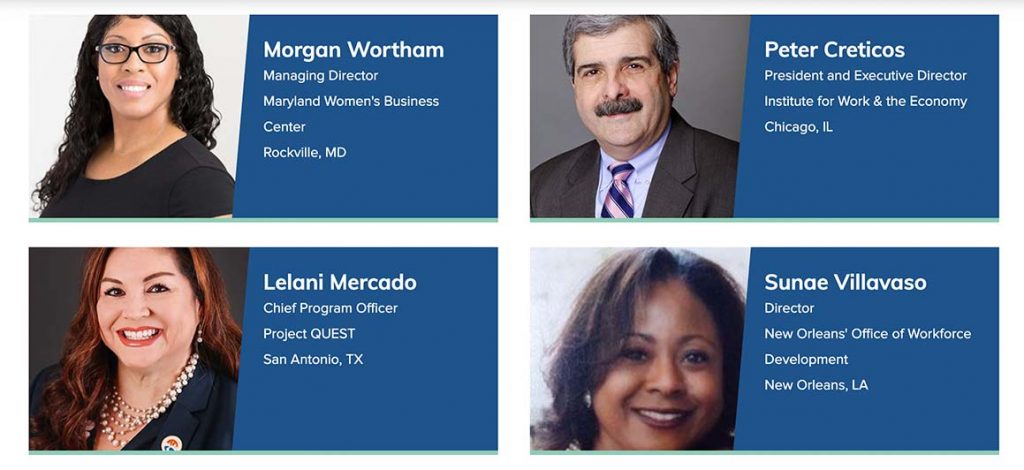 On November 15, 2021, the International Economic Development Council (IEDC) hosted an online seminar entitled, "IEDC's Equitable Economic Development Playbook: Equity and Inclusion in Workforce Development" to address the changing landscape of workforce development and how to create sustainable, inclusive workforces for communities and businesses in the face of these changes.
Automation and globalization are altering the landscape of jobs and workforce needs, necessitating economic developers to redefine and prioritize what an equitable approach to workforce development entails. As technological capacity grows and industrial standards change in response, well-paying alternatives for traditional low-skilled and unskilled work need to be introduced. People of color (POC) are currently overrepresented in highly automatable, low-paying jobs and projected to become a larger part of the overall U.S. workforce through 2024, particularly in non-professional sectors. Accounting for this growth of Black and LatinX workers in the workforce, economic developers and workforce development professionals should build strong workforce pathways and implement strategies to empower POC and set them up for success.
Four panelists, including MWBC's Managing Director Morgan Wortham, shared their expertise and insights into how to best address this workforce development issue. They shared successful examples of recruitment and training strategies and ideas for future workforce initiatives that will build more inclusive opportunities.