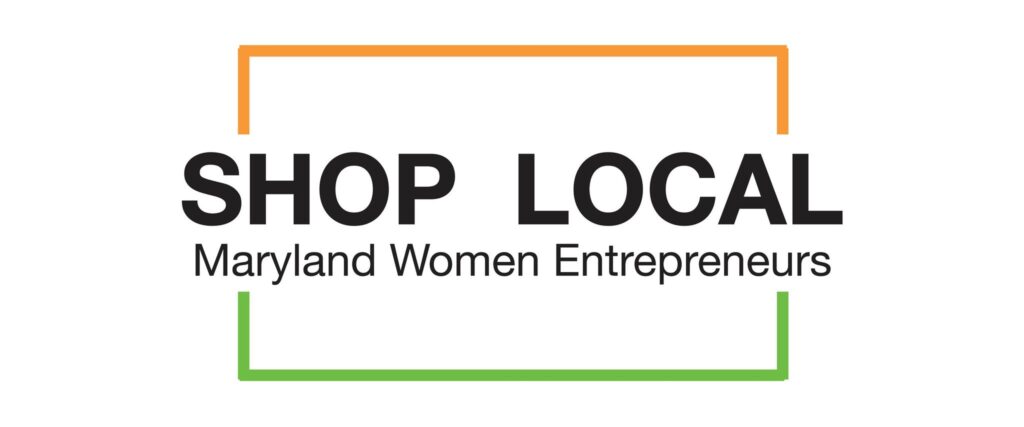 We're thrilled to welcome four women-owned businesses into our Shop Local retail incubator-Amaya Accessories, Costa Cosmetics, SweetsbyCaroline, and Yul d'UZ. To help you get to know these amazing small businesses, we've profiled them below. Show your support of Maryland's women-owned small businesses by supporting these new Shop Local tenants. Visit the Shop Local store in Rockville Town Center or purchase their products online. Follow all of Shop Local's activities on Facebook and Instagram.
Amaya Accessories
https://www.amayaaccessories.com/
Owner Monica Biderman launched Amaya Accessories, an online store, in 2019. Amaya Accessories sells one-of-a-kind jewelry and upcycled handbags and jackets. Monica creates unique designs fusing her artistic inspiration into all her products. Then, talented collaborators in the U.S. and abroad use handcrafted techniques to finish them. She loves helping women express themselves through their accessories.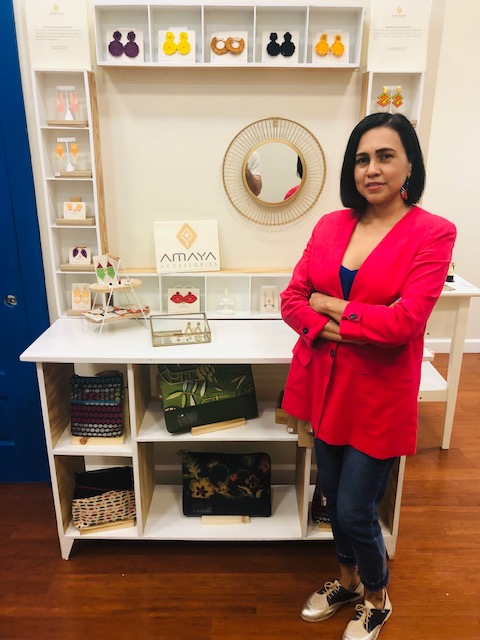 Costa Cosmetics
https://www.etsy.com/shop/CostaCosmetics
Costa Cosmetics, founded by Emöke Gaidosch, makes natural, eco-friendly soaps and cosmetics to help people achieve a waste-free, personal care routine by creating products that are not only high-quality, but also beautiful and pleasant to use. Blending her degree in chemistry and environmental management in a creative way, Emöke began making laundry soaps and various other cleaning products out of household oils, in order to recycle more and reduce consumption. She only uses natural, beneficial and high-quality ingredients from sustainable sources in the products, which are not tested on animals. For packaging and labels, I use recycled or reusable materials, such as glass, aluminum and recycled paper.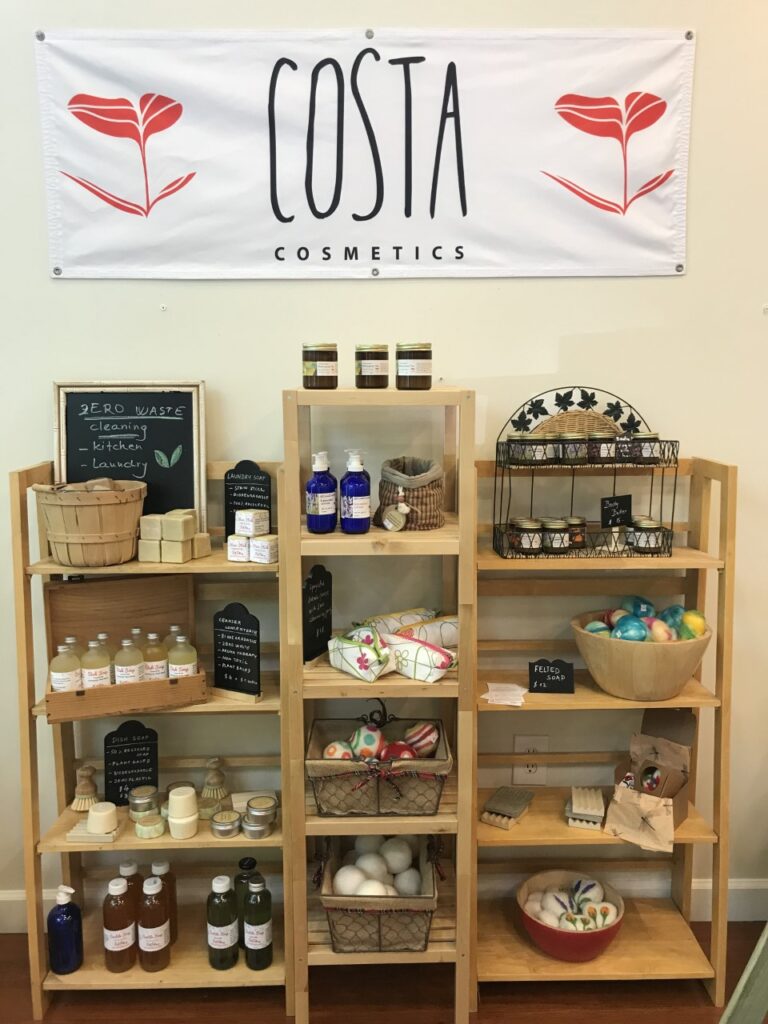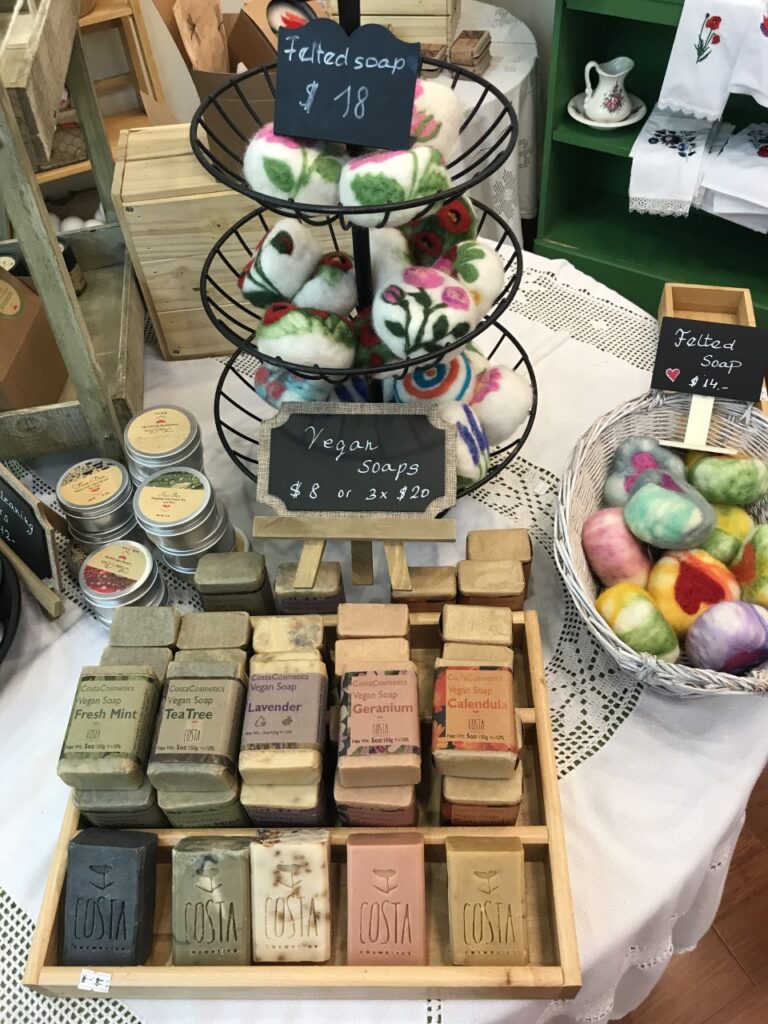 SweetsbyCaroline
https://sweetsbycaroline.com/collections/macarons
SweetsbyCaroline creates delicious, customizable, gluten-free French macarons, cakes, and other desserts, all made from scratch. They offer simple and unique flavors that will leave your taste buds coming back for more. Growing up, owner Carolina Ta would always bake with her mom. What started out as a hobby, evolved into a desire to share her passion with the people around her.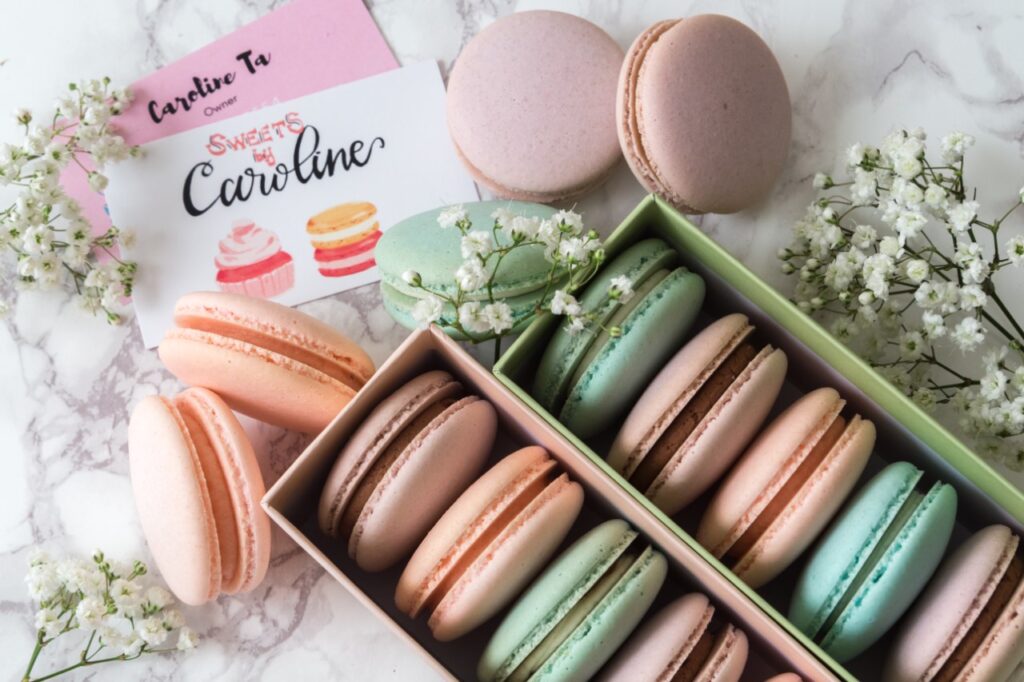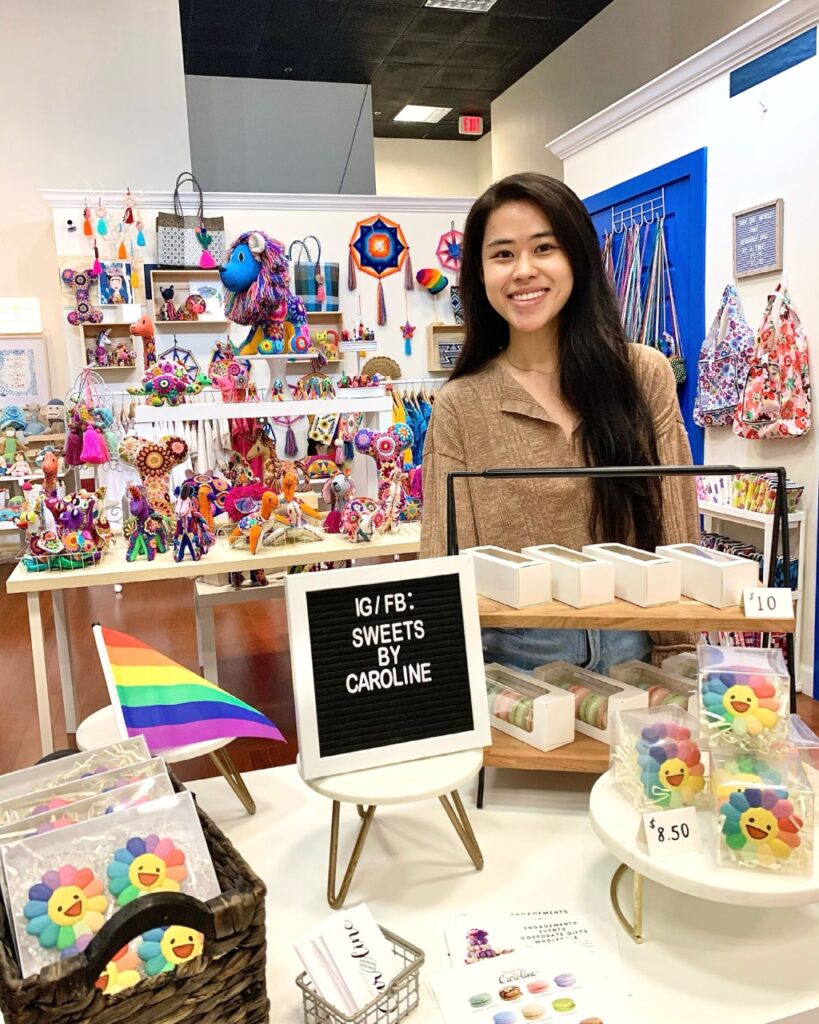 Yul d'UZ
https://www.etsy.com/in-en/people/vg6cprex
Yul d'UZ ("yulduz" is "star" in Uzbek) designs women's outerwear and accessories using a traditional, handmade material from Central Asia called ikat. Ikat is a handwoven silk and cotton fabric commonly worn in the form of traditional dress by women in Uzbekistan. Founder Yulia Semchenko uses ikat to create unique, high-quality clothes, accessories, and some home goods that bring joy and color into its customers everyday life. The products make people feel stylish and special while at the same time giving them a sense of the richness of Central Asia's culture.