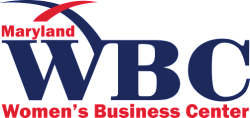 Contact: Tawana Jacobs, 301-325-8687
SOAR Community Network CEO, Corporate Social Responsibility Expert, to Keynote Maryland Women's Business Center Annual Awards Luncheon October 17
Mali Phonpadith will share business inspirations and lessons learned during Women's Small Business Month Celebration to honor outstanding area women entrepreneurs
October 2, 2018 (Rockville, MD)— Mali Phonpadith, SOAR CEO, New York Times best-selling author, and TEDx speaker will be the keynote speaker at Maryland Women's Business Center's (MWBC) third annual Awards Luncheon, October 17, from 11:00 am.-1:30 p.m. at Lakewood Country Club in Rockville.
"As the Founder/CEO of a woman and minority-owned business myself, I am honored to be keynoting and supporting the Maryland Women's Business Center. The unique challenges and rewards that come along with running and growing a business in the Washington, D.C. market is something I live every day, said Mali Phonopadith. "My hope in being a part of this year's MWBC's Awards Luncheon is to provide powerful inspirations, and lessons learned that can help advance these visionary business leaders to accomplish their greatest missions!"
This year's event to celebrate area women entrepreneurs is especially noteworthy. A recent Paychex study cites Maryland as the number one state in the country for women's business ownership. MWBC, with its mission to help women business owners start, sustain and grown their businesses, continues to play a significant role in this success. During the 2018 fiscal year, MWBC served 1,759 clients, supported 57 new business starts, assisted in 658 jobs created, and helped clients generate $3.8 million in business revenue.
"As we celebrate our third Annual Awards Luncheon, we are excited to highlight this year's roster of extraordinary women who are making significant contributions to help strengthen our state's economy," said Kiesha Haughton, MWBC Managing Director. "Each year we are impressed with the caliber of these women and their commitment to give back to their community. This year is no exception, and as we recognize our StartRight! Business Plan Competition Winner for the first time at our awards luncheon. We anticipate an even greater inspirational event."
Registration is $50. In addition to Phonpadith and lunch, guests will have an opportunity to network with their legislative representatives, business and community leaders, local entrepreneurs, and cheer on the awardees. Montgomery County Economic Development Corporation is the title sponsor of this year's StartRight! Business Competition award. Shulman Rogers is a silver luncheon sponsor, and First Energy, TEDCO, and Emmes are bronze sponsors. Women's Business Report is the media sponsor. More sponsorship opportunities are available.
###
About the Maryland Women's Business Center
MWBC is an initiative of Rockville Economic Development, Inc. (REDI) that was established in 2010 to help women in the region start, build, and grow successful women-owned enterprises. From its three locations in Rockville, Frederick, and Bowie, MWBC provides training workshops, business counseling, and access to unique business resources.